MERIT 01
One of the biggest exhibitions of industrial robots and automation systems in the Central Japan region
ROBOT TECHNOLOGY JAPAN (RTJ) was held for the first time in the "Central Japan" region, a major industrial area, in 2022.
It is an exhibition for B to B specializing in industrial robots and automation systems for production sites, logistics, laboratories, etc. As an exhibition specializing in industrial robots and automation systems, it is one of the biggest in the Central Japan region. When the first exhibition was held in 2022, there were 202 companies and organizations (1,096 booths) that participated in it.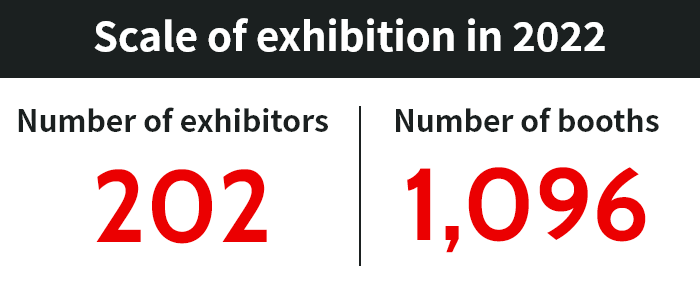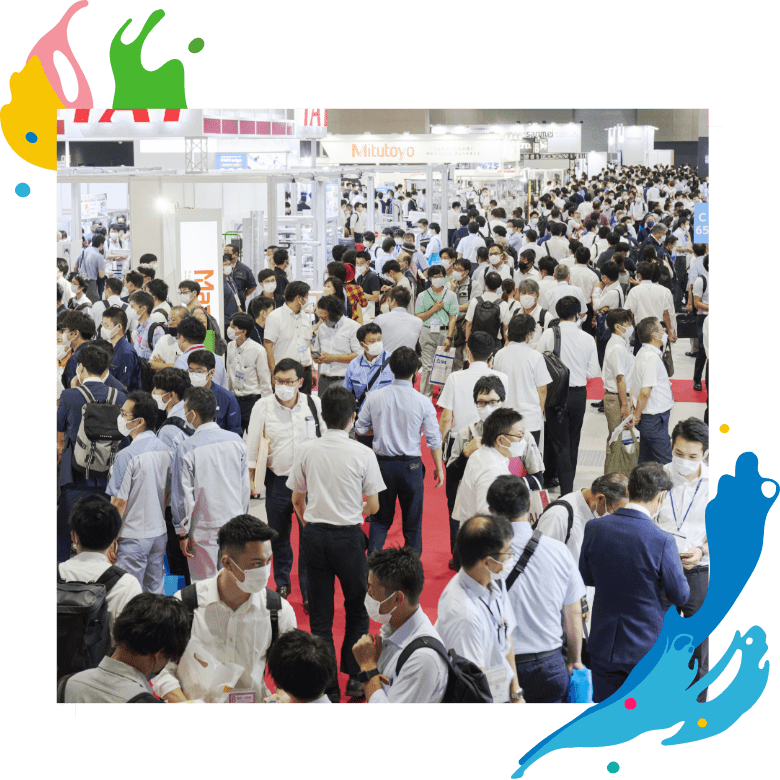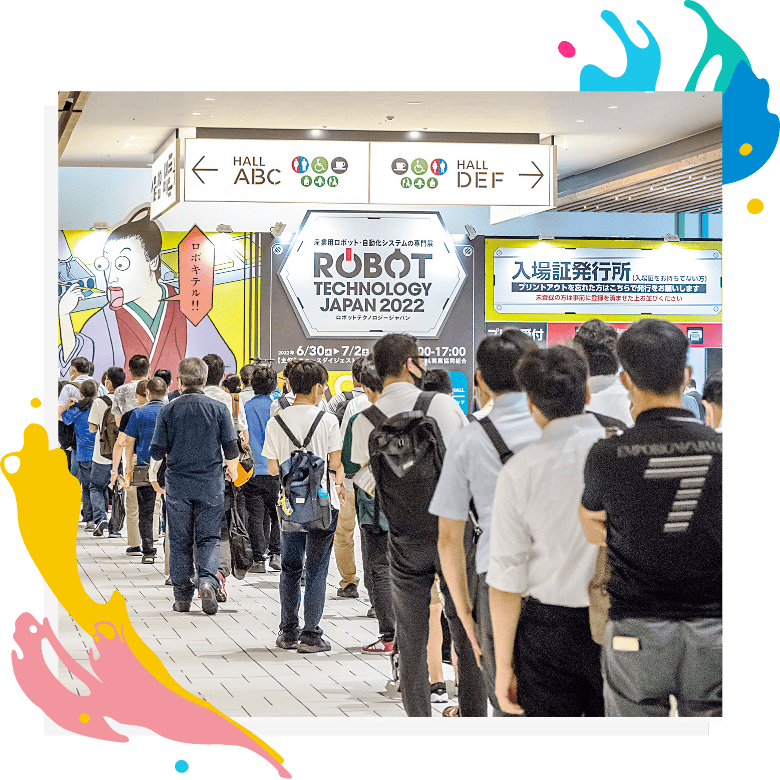 MERIT 02
Overwhelming ability to attract customers
RTJ implements a wide range of PR activities including newspapers, magazines, broadcasting, websites, and transportation advertisements to attract people working in production bases of automobiles, aerospace, logistics, food, and general machines to the exhibition.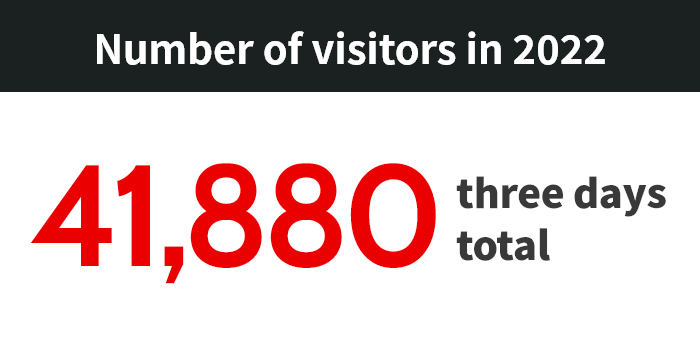 Number of visitors
| Date | Weather | Number of visitors |
| --- | --- | --- |
| June 30th (Thu.) | Clear | 14,887 |
| July 1st (Fri.) | Clear | 18,320 |
| July 2nd (Sat.) | Clear | 8,673 |
Number of visits to RTJ2022 official website and YouTube
Many people visited the official website and YouTube.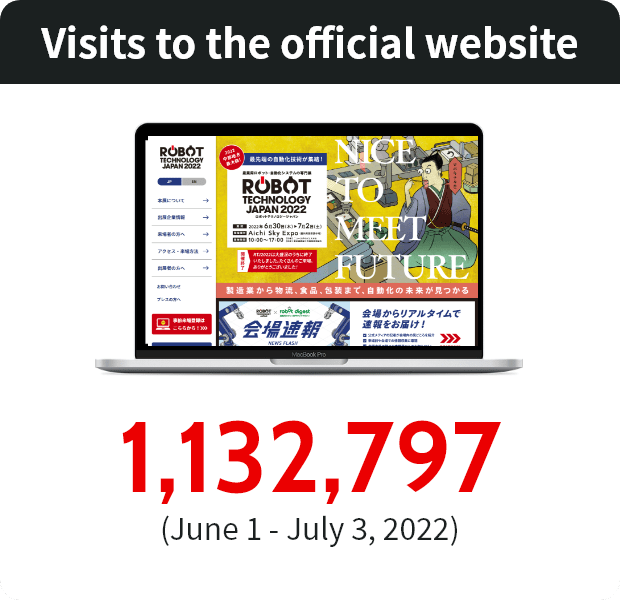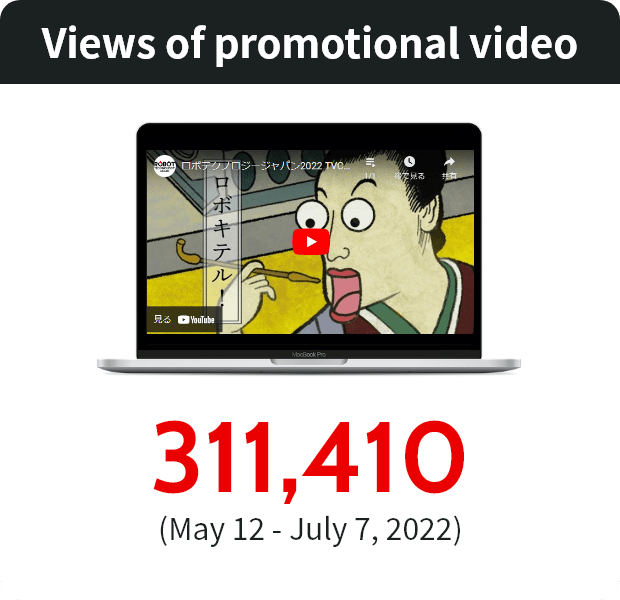 Exhibitors' Questionnaire
RTJ2022 exhibitors gave very positive feedback.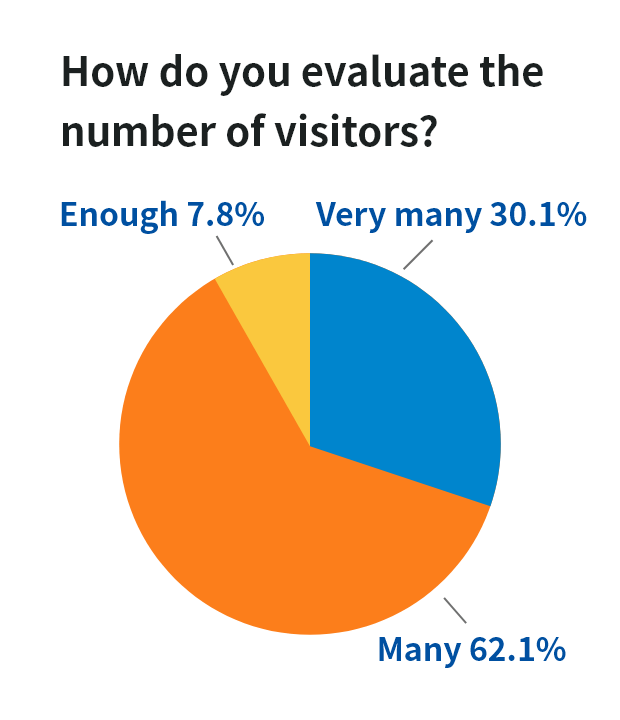 MERIT 03
Direct promotion to manufacturing and logistics sites in
"Central Japan," the center of manufacturing
Central Japan, where RTJ will be held, is a major industrial area with a cluster of automobile manufacturers and automotive component manufacturers. It is also the center of the aerospace and machine tool industries. RTJ, held in "Central Japan" with a big cluster of such industries, allows you to directly promote your latest technologies and products to people working in manufacturing and logistics sites.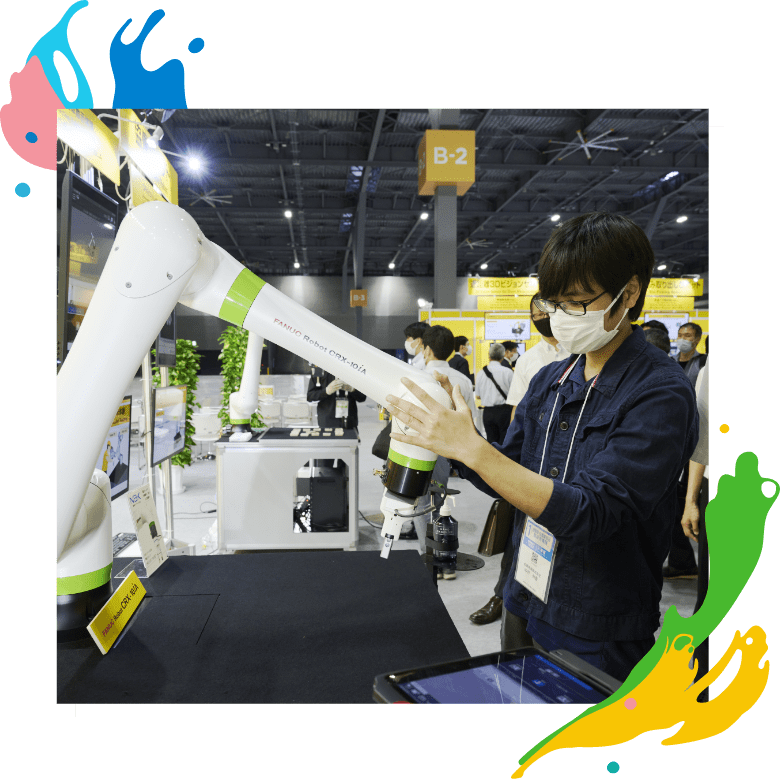 RTJ2022 Visitors' Questionnaire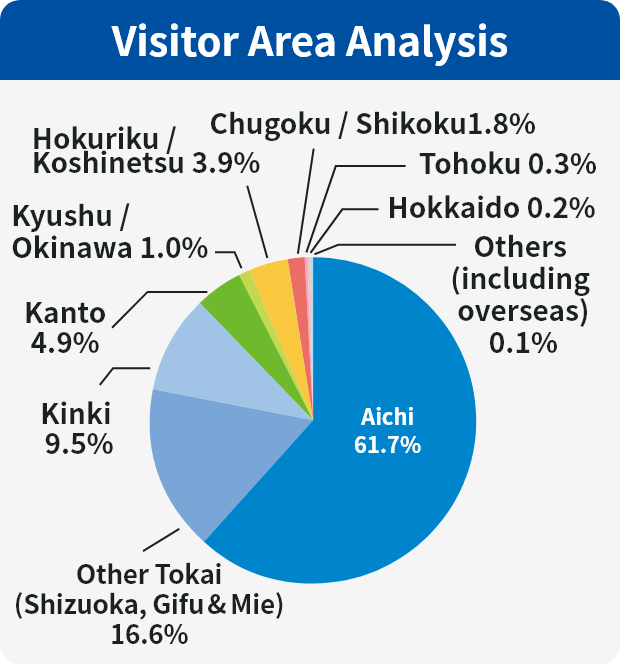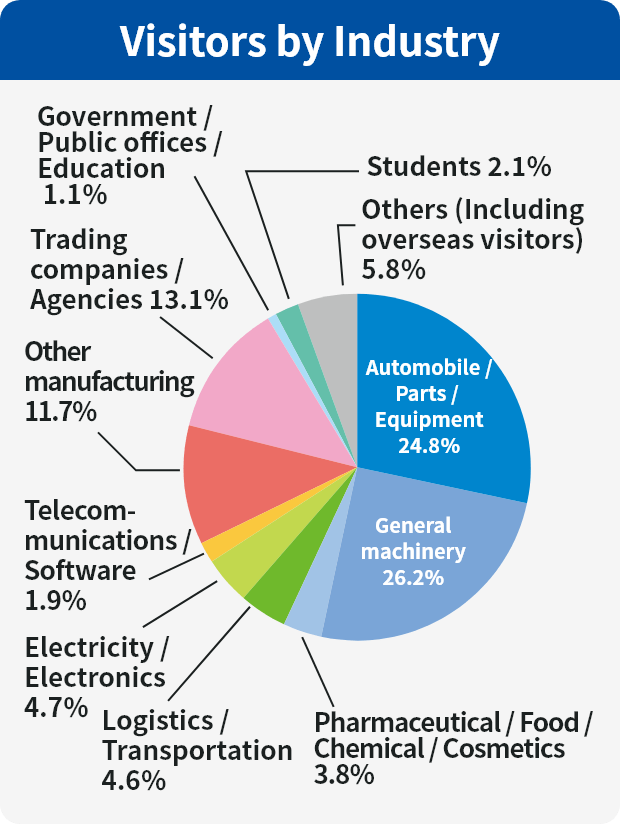 Reason Why RTJ is Crowded with Visitors
REASON 01
Seminars and host-organized exhibitions capturing the latest topics
RTJ focuses on the latest topics concerning industrial robots and implement seminars and co-located events on the organizer stage in the venue. There are also regular exhibitions on the latest technologies in the special exhibition area adjacent to the stage. You can find new hints helpful for your work by getting first-hand information.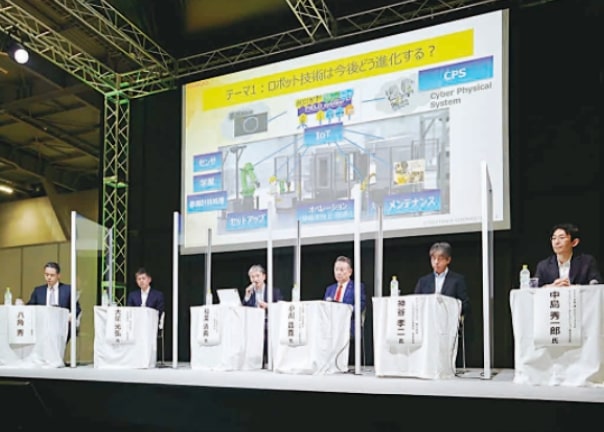 RTJ2022 seminars
| | |
| --- | --- |
| June 30th (Thu.) | Special Session: How to Use Robots in the Future |
| July 1st (Fri.) | Co-located Event: SIer's Day in Aichi |
| July 2nd (Sat.) | Special Seminars: Learning Robot Utilization Methods from New Fields |
REASON 02
Close connections with local machinery and tool trading companies
The Aichi Industrial Distributor's Association collaborates with RTJ to mobilize visitors.
REASON 03
Fulfilling advertisements
In addition to distribution of direct mail, RTJ places advertisements in newspapers, magazines, trains, and major stations in the Central Japan region, as well as in TV and radio commercials immediately before the exhibition period. In cooperation with the official media, the News Flash is delivered in the exhibition period. The report of the situation in the venue is distributed in real time to convey the charms of the exhibition to visitors.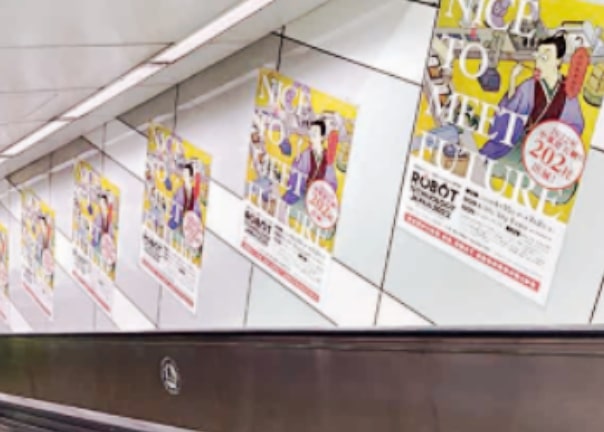 Promotion of RTJ2022
TV, Radio

Tokai TV, CBC, Nagoya TV, Chukyo TV, TV Aichi etc.

Newspaper,
Magazine

Nihon Keizai Shimbun, Nikkei Business Daily, The Chunichi Shimbun, The Nikkan Kogyo Shimbun, The Mid-Japan Economist, The Nihon Sanki Shimbun, The Nihon Butsuryu Shimbun, Chubu Kikou Shimbun, Automation News, Seisanzai marketing, Nikkei Manufacturing, Package & Machine Tsushin (Japan Packaging Machinery Manufacturers Association Journal), Monthly Food Plant Manager, LOGI-BIZ, ROBOT (Japan Robot Association Journal), etc.

Around Stations

Hanging advertisements on JR Line, Meitetsu Line and Aichi Loop Railway, digital signages at JR and Meitetsu Nagoya Station, advertisements at some major stations

Website

Various news websites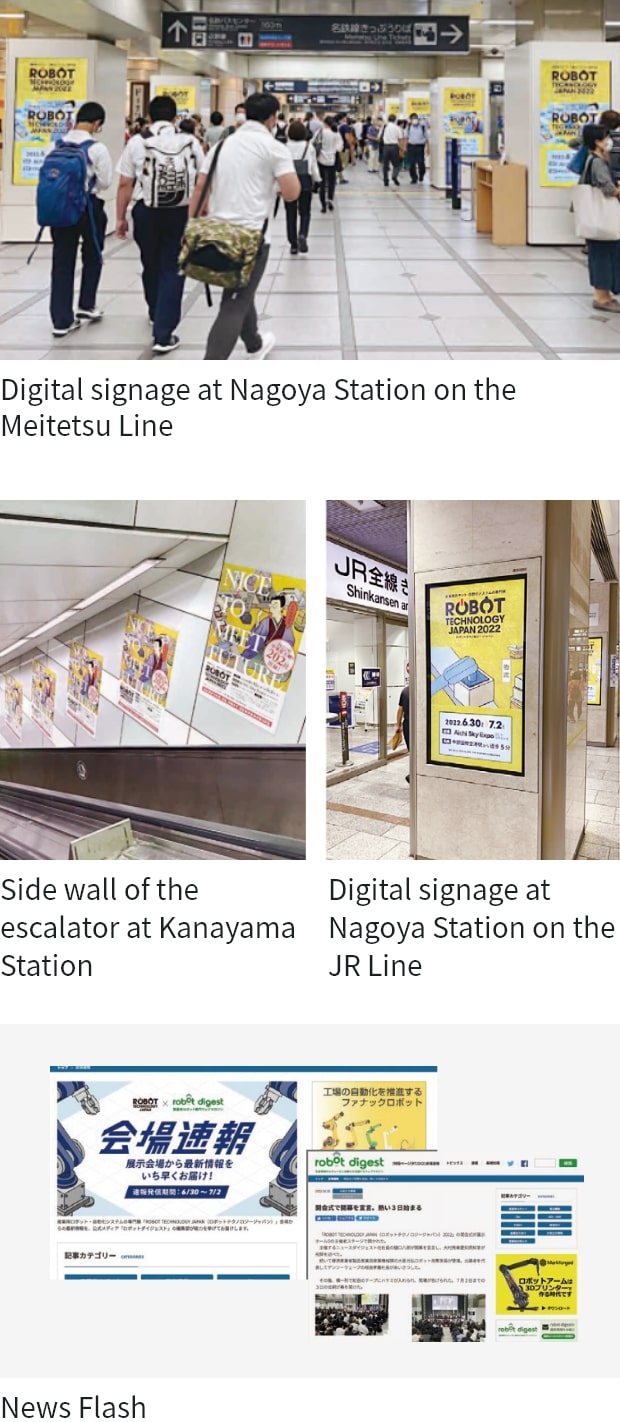 REASON 04
Strong mobilization from Mikawa area
Free shuttle bus from Mikawa area ‒ one of the important area of automobile industry ‒ every 25 minutes was serviced by RTJ.